We are grateful for the generous support of our sponsors, contributors, and donors for the 2014 YJA Convention.
While we are still accepting sponsorships, the 2014 YJA Convention Board would like to thank the following families, companies, and individuals for their support and partnership.
---
---
Platinum Sponsors

Digital Xpress Printing

Jain Milan
Drs. Sunita and Manoj Jain Family Foundation
---
Gold Sponsors
Prem and Sandhya Jain
---
Silver Sponsors

Ashi Diamonds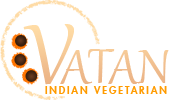 Vatan Inc.
Jain Study Center of North Carolina
The Neena and Deepak Sheth Family Foundation
Pavan Zaveri
---
Kanak and Prabha Golia Foundation
Sharad and Sonal Doshi
Drs. Sushil and Asha Jain
---
Gala Foundation
Hitesh and Falguni Doshi
Jain Society of Pittsburgh
Madhu Sheth
Mukesh and Priti Chatter
Nilesh and Mina Shah
Nirav Shah
Pathik Shah
Parag Parekh
Pratik and Dolly Parikh
Rahul Parikh
Sunit and Seema Jain
Dr. Shishir and Kalpana Dhruva
Tejas and Sangita Doshi
---
Anand Gala
Bharat Srikishan
Chandra Shah
Darshana Shah
Dharmesh Shah
Harshad and Jyotsna Shah
Hemant and Lina Shah
Jain Society of Greater Phoenix
Jain Sangh of Dothan and Panhandle Florida
Jain Sangh of Hudson Valley
Jaishri Mehta
Jhalak Mehta
Jinendra and Tripti Ranka
Kamlesh Parekh
Kunal Dagli
Mahendra C. Maru
Rajeev Pandya
Nitin Patel
Nitin and Meeta Sogani
Dr. Nitin Shah
Padam Dhakad
The Parekh Family
Prakash and Sarayu Mehta
Rajendra and Prathibha Modi
Rajendra A. Shah
Shardule Shah
Yogendra K. Jain
---
Aashikha Damodar
Ameet Shah
Ashvin and Jayshree Shah
Dilip and Darhana Shah
Dipak and Rita Savani
Dipak and Sushant Jain
Hemant Shah
Himanshu Shah
Hiten Kurwa
Jay Bhankharia
Justin Ruaysamran
Kirit and Leena Shah
Krupa Shah
Mahendra J. Shah
Manda K. Pokharna
Manjula Gala
Mitesh Shah
Monica Godha
Narendra and Sonal Shah
Neha Shah
Niranjan and Vibha Shah
Niren Jhaveri
Nitish K. Shah
Nutan and Alka Shah
Pallavi Dedhia
Pankaj and Sucheta Shukla
Pranaya Shah
Priti Haria
Rajendra A. Shah
Rajendra and Kaumudini Mehta
Ramesh and Nirmala Shroff
Revive Physical Therapy
Sailesh and Nita Shah
Sandip and Shreya Shah
Sanjay Jain
Sanjay Shah
Dr. Sanket and Pallavi Dhruva
Santosh and Sarala Kothari
Satya Mehta
Shibani Shah
Shilpa Shah
The Srikishan Family
Sohan and Kiran Ranka
Southern Indiana and Kentucky Sangh
Sunil and Pallavi Dharamsi
Tejas Kadia
Tushar Mehta
Vinit Doshi
Virendra and Tarulata Vora
Vishal Ajmera